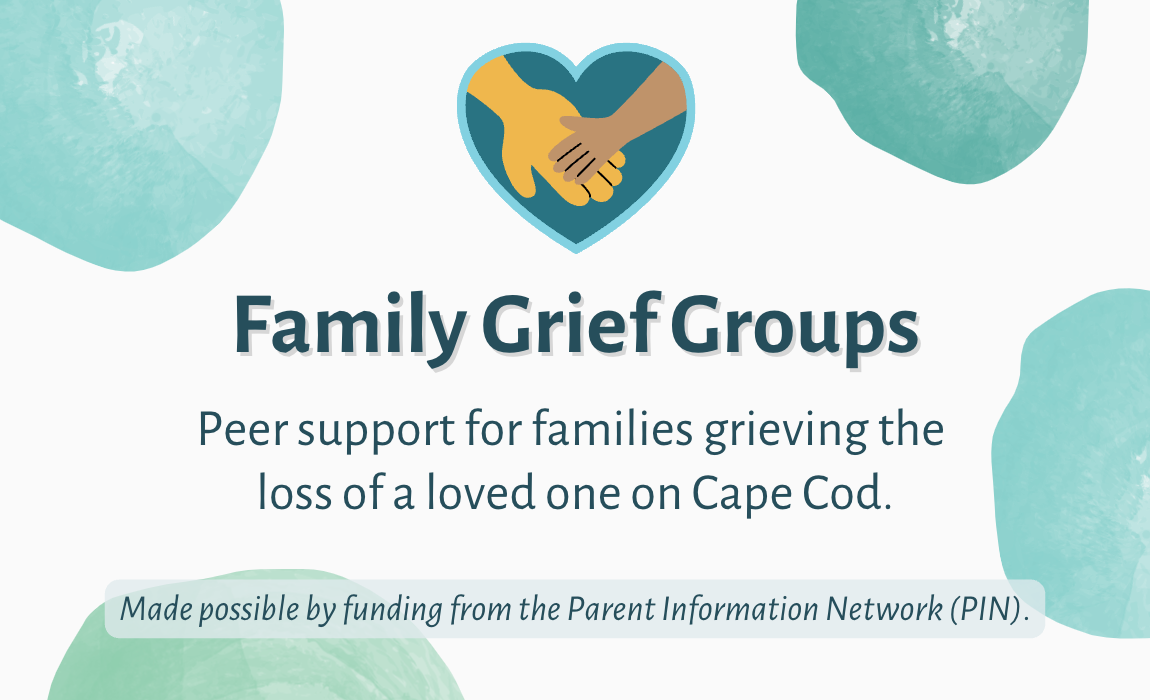 A death loss affects the whole family, and everyone processes their grief differently. Sharing Kindness is offering free peer grief support designed to meet the needs of families with Children (ages 6-9), Tweens (ages 10-13), and Teens (ages 14-17) on Cape Cod.
WHEN: The 1st and 3rd Thursdays of each month, starting September 7th,* from 5:30-7:30 PM
*Our family program follows the academic year, ending in July and restarting in September.
WHERE: Hyannis, MA (venue disclosed upon registration)
HOW IT WORKS: Opens with a light supper at 5:30 PM. Starting at 6 PM, attendees will split into peer grief support groups: one for parents/guardians, and separate groups for children according to age group. 
If you are interested in joining our Family Grief Group, please submit the registration form and attached demographic survey below. Prior to attendance, all group participants must complete a brief intake with a Sharing Kindness clinician. We will contact you to schedule this upon receiving your registration form.