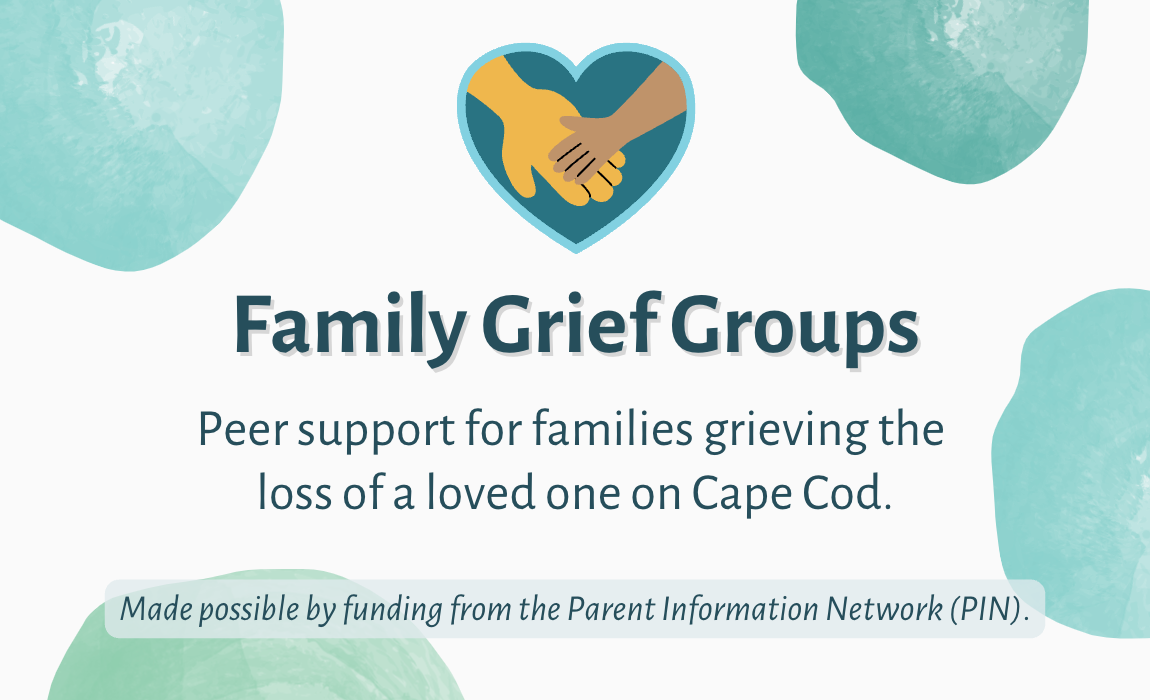 A death loss affects the whole family, and everyone processes their grief differently. Sharing Kindness is offering free peer grief support designed to meet the needs of families with Children (ages 6-9), Tweens (ages 10-13), and Teens (ages 14-17) on Cape Cod.
WHEN: The 2nd and 4th Tuesdays of each month, from 5:30-7:30 PM
WHERE: Harwich, MA *Venue disclosed upon registration.
HOW IT WORKS: Opens with a light supper at 5:30 PM. Starting at 6 PM, attendees will split into peer grief support groups: one for parents/guardians, and separate groups for children according to age group. 
Families with Children (ages 6-9)
Families with Tweens (ages 10-13)
Families with Teens (ages 14-17)